Highly Efficient snow removal
Here at SV Enterprises, we take great pride in our fleet of trucks and equipment. You will only find highly efficient snow removal equipment.
From our trucks with containment V blades, to our multi-position live edge snowplows on our wheel loaders, skid loaders, and tractors. We are constantly on the leading edge of snow removal technology.     
We utilize snow removal equipment which are hands down the most efficient and state-of-the-art in the industry. To utilize liquid deicing, we only use plows that have a true live edge. This equipment allows us to follow the contours of your pavement and obtain the cleanest scrape possible. This allows us to use liquid deicing in the most responsible and efficient way possible.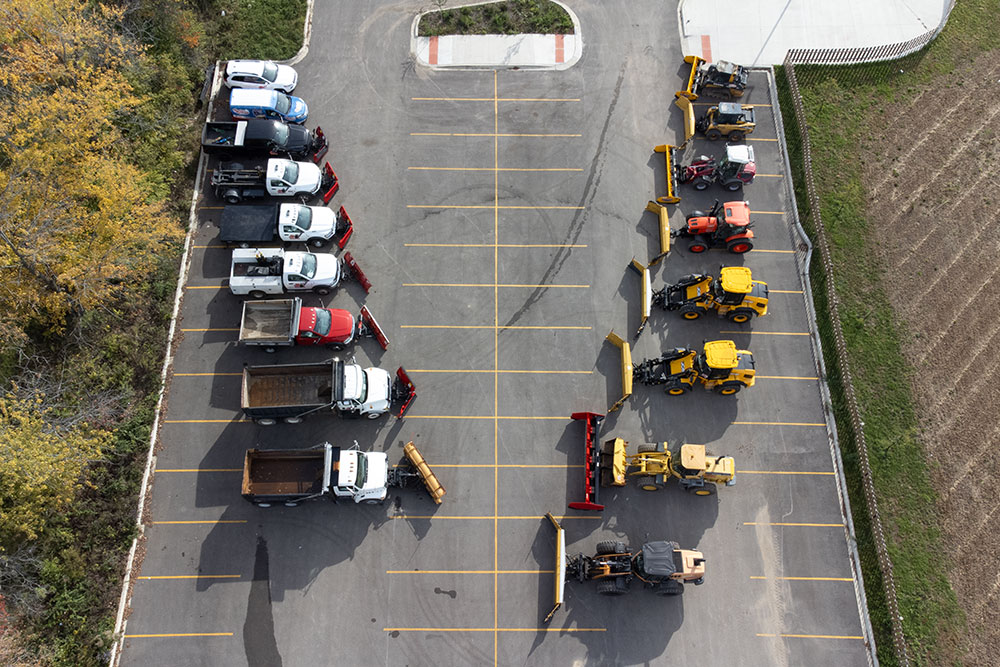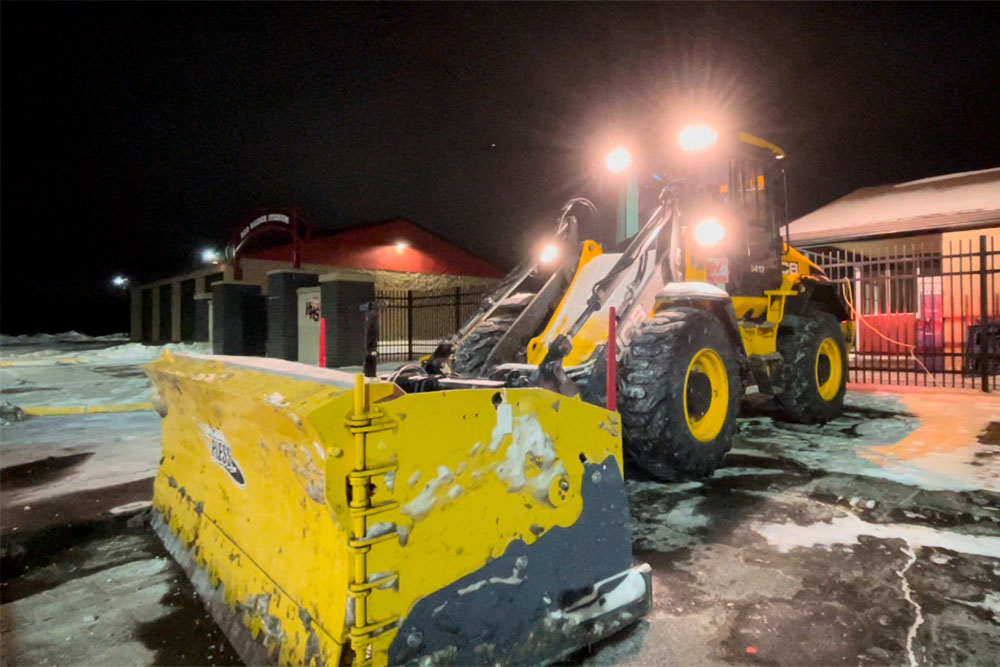 We prefer to have our equipment placed on your site, so we are ready to go when the flakes fly.
Even our sidewalk equipment is state-of-the-art and the most efficient in the industry. We utilize liquids on sidewalks and pavement to reduce salt usage to prevent corrosion from revolving doors, escalators, elevators, flooring, even cutting the maintenance and upkeep on your landscape.